ALFALFA & BERMUDA HAY
The Best Hay and Hay Delivery In The Greater Tucson Area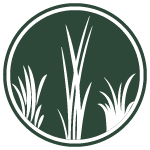 Comes In Various Grades Of Alfalfa & Bermuda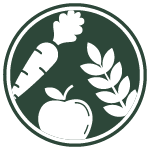 Contains Optimal Nutrient & Mineral Levels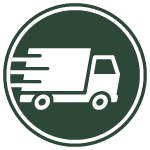 Gets Delivered & Stacked On Your Property
Prices subject to change! Always call ahead for current pricing! 520-682-3222
At Triple L Feed & Supply, we love what we do and we love supporting our neighbors in the agricultural industry (and of course their animals)! Because of this, we not only strive to stock the best hay in Arizona, if not the country, but we also work to ensure that we offer this superior product at an affordable, reasonable price. The hay market has been very unpredictable. Back in 2022, hay was in short supply. This remains so as we begin the 2023 hay season. Many growers are shipping over seas, which leaves us short. BUT not to worry! We have contracted with local farmers and we will keep our stores filled with alfalfa and Bermuda! We continue to regularly keep our stores stocked up and ready to sell! With the increase in fuel prices, and shortage of hay prices have gone up a bit. We will adjust prices both up and down as we can and pass along as much savings to you as we possibly can! Our delivery prices have remained steady but will fluctuate with the price of fuel as we look into the future. We will continue the excellent service you have come to expect from our fantastic delivery team!
Check out the table below to view our full hay selection and each type's respective price. Always as for multi bale discounts! We offer them as we can with each load we purchase!
High Quality, Locally Grown Hay
After over four decades of cultivating, harvesting, and selling premium alfalfa and bermuda hay for the livestock of Arizona, Triple L Feed & Supply perfected both our processes for yielding the hay, as well as our testing and vetting processes to always ensure that we offer the best quality roughage or forage for our community.
All of our hay boasts the optimal levels of protein, nutrients and minerals, and we also scrupulously sort our hay based on grade to provide you with a variety of high-quality options. Not only that, but we strive to make the whole process easy. After ordering hay from us — be it one bale or a bulk order — we'll bring it to your property AND stack it where you need us to.

At Triple L Feel & Supply, we have one goal — to provide the best farm and feed supply inventory to our customers in the greater Tucson area. We hope you've learned a bit about the world of hay, and the superior animal feed we cultivate and offer at our farm.
Remember, if you're in need of our hay, we make it easy and affordable. We offer bulk pricing, and we'll happily deliver (and stack) your hay if you'd like us to! We hand-stack under 40 bales. We'll break out the retriever truck to efficiently transport loads that range in quantities from 64 to 100 bales. Our Retriever truck will set the hay stack and be on it's way! We also delivery a hay trailer! This hay consists of the hay cleaned up from our yards. It is loaded loose into a dump trailer and we will bring the trailer and dump it in your yard or field. To get on the cow hay dump trailer list please call us and request us to add your name! 520-682-3222.
Whether you're ready to place an order or you have questions about animal feed, our hay in particular, and even our other services, we'll be happy to get you exactly what you need. To get a hold of our experts, please fill out the contact form below — we look forward to working with you!
Learn More about our hay options