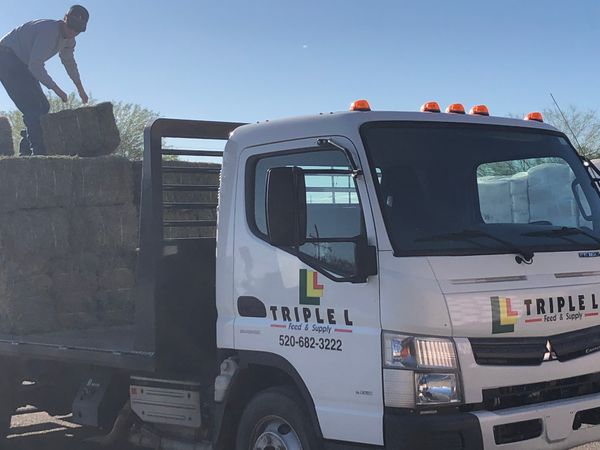 Want to be part of a close-knit team of people who know how to work hard, have a good laugh, and improve the lives of the people around them? We're looking to grow the Triple L Feed & Supply family, and you might be the perfect fit!
We're Hiring!
Currently, we're looking to fill the positions for hay loaders/hay delivery and sales. Full time hours are available. Starting pay is $12.15/hr.
Requirements:
Available to work Monday-Saturday. Flexible hours from 7:30 am to 6:30pm.
Able to work in Arizona heat 🙂
Physically fit, as it can be demanding!
Must have a clean Motor Vehicles Record!
Experience with hay, feed, animals and truck and trailer driving experience is a plus!
About Us
For four generations, Triple L Feed & Supply has refined its expertise in the feed and supply industry and expanded its services. Bermuda and Alfalfa hay delivery services, animal re-homing services, and much more. We strive every day to deliver and stack our hay and products for our customers to make their lives just a little easier, ensuring that they always have a reliable and experienced partner to rely on. Even when that means working in the hot Arizona sun.
If you're passionate about animals and want to work hard to support your local Marana community, we'd love to hear from you! Give us a call and fill out our application to get started.