Delivery Options
From Triple L Feed & Supply
Tired of Unloading Feed in the Arizona Heat?
It's true, Arizona gets a little warm sometimes. And by "a little warm," we mean "cook an egg on the sidewalk hot." If loading and unloading thousands of pounds of feed in the heat is the last thing you want to do, here's some great news: we'll do it for you!
Why Buy Feed from Triple L Feed & Supply?

Top-Quality Arizona Hay

Various Options of Alfalfa & Bermuda Hays

Efficient, Reasonably-Priced Delivery

Great Prices (For Feed & Delivery!)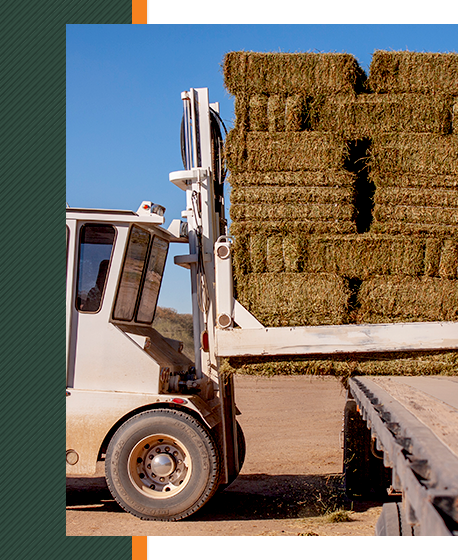 Let Us Do the Heavy Lifting
Triple L Feed & Supply stands apart from the rest because we don't simply provide world-class hay and supplies; we'll deliver any and all of them to you at affordable prices. We have the trucks, equipment, and manpower to place Alfalfa hay, Bermuda hay, salt blocks, feed bags, and more wherever you need it on your property. Best of all, we'll do it neatly, safely, and with a smile!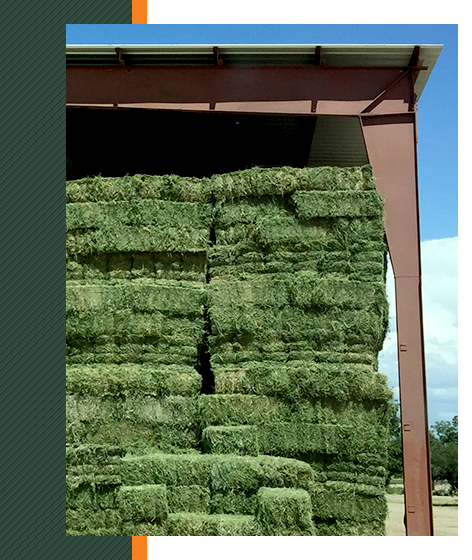 We Value Your Time
We value consistency and punctuality, and we know you do, too. When you place an order with us, we'll get it to you on the soonest day you can take it. If for some reason, we cannot get it to you on the day you order, we'll deliver punctually the next day.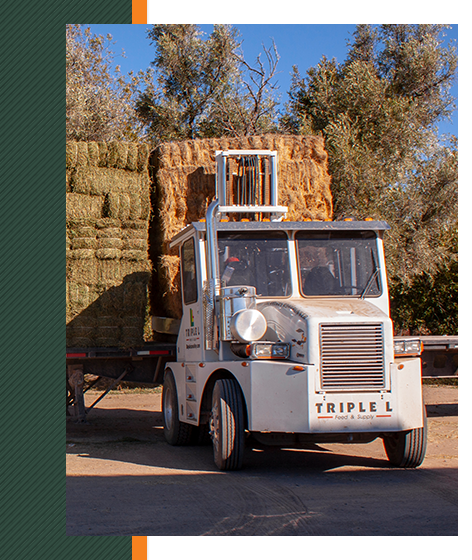 It's Time for Peace of Mind
In farming, there are a lot of unpredictable factors; Triple L Feed & Supply is not one of them. When you place an order with us, we want you to breathe a sigh of relief because you know we won't let you down. We're backed by four generations of experience and designed our company to be an invaluable asset to farmers all over the area. Chances are, if there's a product or service you need, we've got you covered.
Whenever you need a feed supplier, don't settle for anything other than the best! At Triple L Feed & Supply, our team is here to help you with all of your feed and supply needs.
If you'd like to learn more about the feed options we offer and their prices, click the button below.