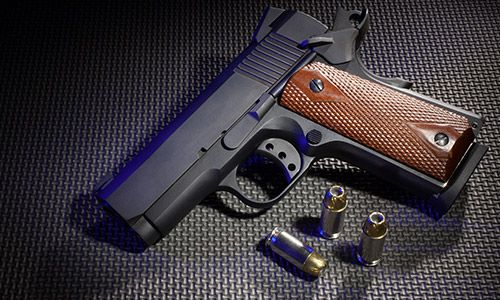 Providing Protection & Security
At Triple L Feed & Supply, we're always looking for different ways we can diversify the products and services we offer. This was the obvious next way we can provide you the necessities needed to provide you the ability to protect and secure your family!
At Triple L Feed & Supply, we are offering guns, ammo and optics sales! We have a variety of shotguns, rifles, pistols and accessories. We also carry the most basic rounds needed and will diversify and increase our ammunition as it becomes available! You can also do gun transfers to our store for $40. Please call or email us for details.
Triple L Feed & Supply also provides the opportunity to take classes to learn to shoot! We teach a First Time Shooter class monthly. $100 to sign up for the 3 hour, hands on, class. $50 if purchased along with the purchase of a gun from Triple L.
Ask about our 2 gun shooting competitions! You have a chance to win money at these competitions! (If you're any good!) You Can Buy Rifles or Shotguns At 18 Years Old You Can Open Carry At 18 Years Old You Can Concealed Carry At 21 There Are Constitutional Carry Laws
A Wide Selection Of Reliable Firearms And Ammo
When you're shopping for guns and ammo, more often than not you know exactly what you're looking for. That's why, as we've worked to add these products to our inventory, we've worked to assemble a collection of sought-after firearms and ammunition. This way, you can rest assured that when you need to find that perfect .556 or a sleek, easy to conceal pistol we've got you covered.
Plus, when it's time to restock your ammunition we have it at Triple L Feed & Supply, you don't have to worry about availability. We have an impressive inventory of the best-quality and most widely-used ammunition so you can always have the rounds you need.
Because our guns and ammo sales are new to our business, to learn about our full inventory, please contact us today! We always have 9mm, .223, 5.56 & .22 in stock. We have many more rounds so please call or come by!
We are also pleased to announce the availability to order and purchase silencers! Please inquire at the main store 13700 N. Sandario Rd. Or order at SilencerShop.com and have it shipped to us.
And what kind of farm supply store would we be if we didn't have all of the accessories that you need to get the most out of your guns? In addition to our guns and ammo sales, we offer a wide selection of firearms accessories. For your ammo, we have all of the essentials like ammo boxes, bandoliers, and secure storage, and for your firearms we carry everything from concealed carry clothing to holsters, targets, cleaning equipment, and more.
Again, our goal is to make your shopping easy and convenient by offering all the supplies you need in one place.
Gun Selection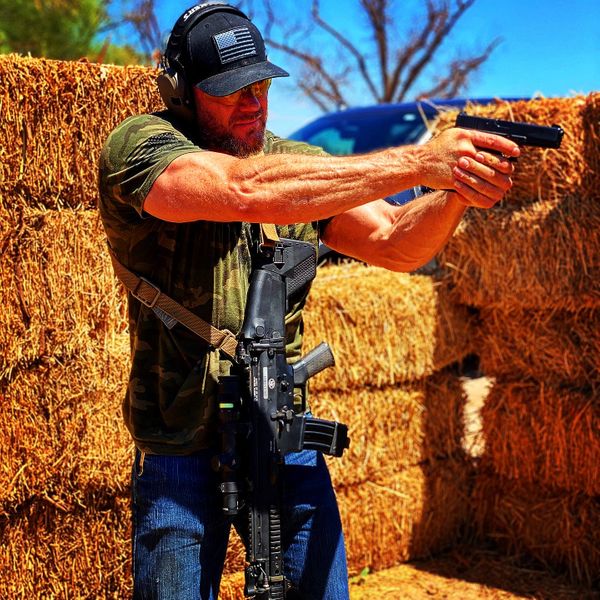 We hope that you're as excited about these new additions to our inventory as we are!
If you're interested in shopping, be sure to contact us today, as our full inventory is not currently available online.
And remember, at Triple L Feed & Supply, we have all you need to keep your your livestock happy. From the best Arizona hay to comprehensive inventories of livestock and pet supplies, you'll find it all at Triple L.
In Addition To Our Guns And Ammo Sales, We Also Offer:
Have questions about our business and what we offer? Reach out to us with any questions or concerns — we'll get back to you as soon as possible.